About Us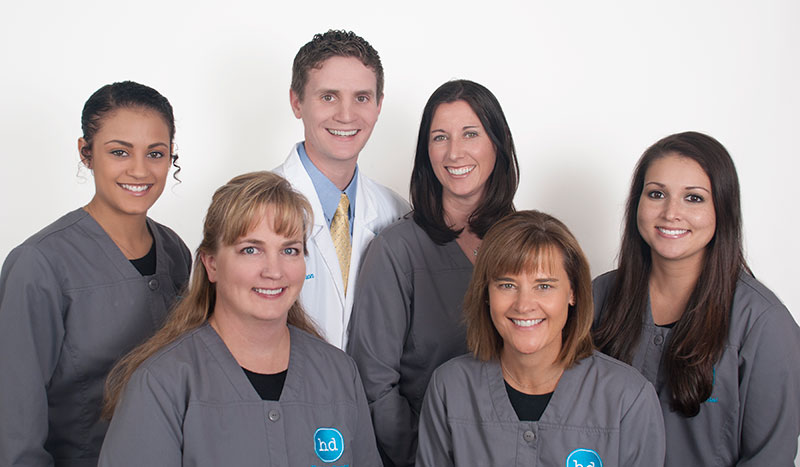 ---
Michael Harmon, DDS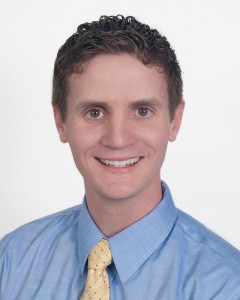 I can remember at a young age going to the dentist and what a great experience it was for me. I grew up with five brothers and sisters so when we visited the dentist, we were at the dental office for a long time. He had video games in his waiting area and gave us kids two dollars after every cleaning. We also were able to pick a toy out of the treasure chest. I felt comfortable and welcomed every time I went to the dentist. One memory that sticks out for me the most is when the brakes went out on our car. We called to cancel the appointment and the dentist called a cab for us. That memory has stuck with me and helped me make my decision to become a dentist. I want to be like my childhood dentist by helping people and giving back to my community.
I was born and raised in Wichita, Kansas. I attended undergraduate school in Utah and Kansas City studying biology. After my undergraduate studies, I attended the University of Missouri Kansas City School of Dentistry, where I received my Doctorate of Dental Surgery. While at dental school, I received training in endodontics (root canals), oral surgery, crowns, bridges, and dental implant restorations to replace missing teeth. Since graduation, I have received extra training in implant placement, Invisalign, and CEREC Cad-Cam.
While attending Utah Valley University in Orem, Utah, l met my beautiful wife Nicole and we have been married since 2002. We have four children- Chase, Madison, Reagan, and Riley- who keep us very busy. As a family, we enjoy camping, reading books, swimming, playing sports, and snowboarding. We moved here to Colorado in 2009 and love it. We enjoy the wonderful climate and activities it has to offer and are happy to call Colorado home.
I look forward to helping you with your dental needs and hope I can gain your trust as your dentist. We have a great team here that truly cares about your dental health and we want you to have a beautiful smile.
---
Kim, RDH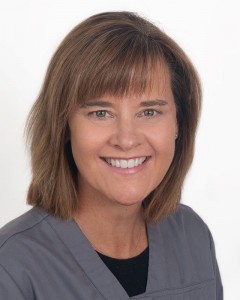 I received my Bachelor of Science in Dental Hygiene from the University of Colorado Health Sciences Center. I've been a hygienist for 24 years, working both full- and part-time off and on. I worked in a very busy office for twenty years prior to coming and working with Dr. Crawford and now Dr. Harmon. I enjoy working here mostly because it is a smaller office and our patients are able to receive the one-on-one care they deserve every time they come in. I also love the fact that we can truly take our time with patients, and make sure the comfort level is high. Yes…..we do like to laugh and get to know you and your family as well as being committed to you professionally!
I am a Colorado native; I love running, skiing, yoga, and being outdoors. I love hanging out with my husband and my two children when they aren't away at college!
---
Erika, Front Desk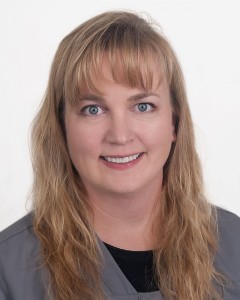 I received my bachelor's degree from Montana State University-Billings in business administration. I have been with this office for 6 years. With our friendly and caring team, we strive to provide the best dental experience possible. I love coming to work to spend my days with my "other family" – my coworkers and our patients.
When not at the office, I enjoy spending time with my husband and two children camping or attending their sporting and scout events. I am a proud to be a leader for both my son's Cub Scout Bear den as well as my daughter's Cadets Girl Scout troop.
---
Jazmen, Extended Duty Dental Assistant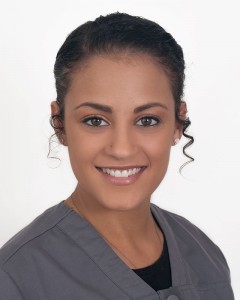 I graduated from Concorde Career College in January of 2010 receiving my certification in Dental Assisting. After working as a dental assistant for a year, I returned to school to become an Expanded Duties Dental Assistant (EDDA). As an EDDA, I undergo more extensive training in the techniques and procedures of dentistry. I joined Dr Harmon's team in April of 2014 and I feel very fortunate to be a part of such an amazing team and work with such great patients.
Outside of work, I love spending time with my son Jaylen, playing video games and board games. I like to think I am a professional Monopoly player, as much as my son makes me play that game. I also do volunteer work with children at the Tennyson Center with my mother. Between my mother, my son and work I stay pretty busy. Having a career and work environment you enjoy makes life wonderful. Since joining this team I'm glad to say my life is pretty great!
---
Nicole, Dental Assistant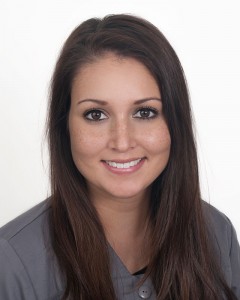 ---
Nikki, Front Desk