About Us
Michael Harmon, DDS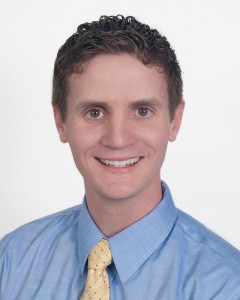 I can remember at a young age going to the dentist and what a great experience it was for me. I grew up with five brothers and sisters so when we visited the dentist, we were at the dental office for a long time. He had video games in his waiting area and gave us kids two dollars after every cleaning. We also were able to pick a toy out of the treasure chest. I felt comfortable and welcomed every time I went to the dentist. One memory that sticks out for me the most is when the brakes went out on our car. We called to cancel the appointment and the dentist called a cab for us. That memory has stuck with me and helped me make my decision to become a dentist. I want to be like my childhood dentist by helping people and giving back to my community.
I was born and raised in Wichita, Kansas. I attended undergraduate school in Utah and Kansas City studying biology. After my undergraduate studies, I attended the University of Missouri Kansas City School of Dentistry, where I received my Doctorate of Dental Surgery. While at dental school, I received training in endodontics (root canals), oral surgery, crowns, bridges, and dental implant restorations to replace missing teeth. Since graduation, I have received extra training in implant placement, Invisalign, and CEREC Cad-Cam.
While attending Utah Valley University in Orem, Utah, l met my beautiful wife Nicole and we have been married since 2002. We have four children- Chase, Madison, Reagan, and Riley- who keep us very busy. As a family, we enjoy camping, reading books, swimming, playing sports, and snowboarding. We moved here to Colorado in 2009 and love it. We enjoy the wonderful climate and activities it has to offer and are happy to call Colorado home.
I look forward to helping you with your dental needs and hope I can gain your trust as your dentist. We have a great team here that truly cares about your dental health and we want you to have a beautiful smile.
---